I have lowered my Husqvarna 701 and as a result I had to shorten the side stand. I have found the hard way – don't make the same mistake! My bike tipped in a parking lot just from a strong wind blow…
People go with one of the following options:
Buy the OEM factory shorter side stand for the Husqvarna Supermoto
DIY – cut the original stand
I went with the DIY option as it allowed me to add a wider tip to help with stability on soft ground.
For people who go with purchasing the OEM SuperMoto side stand, here is a nice tip you can slip on the factory one to get better stability – Kickstand Side Stand Enlarger Extension Enlarger
Original size of Husqvarna 701 side stand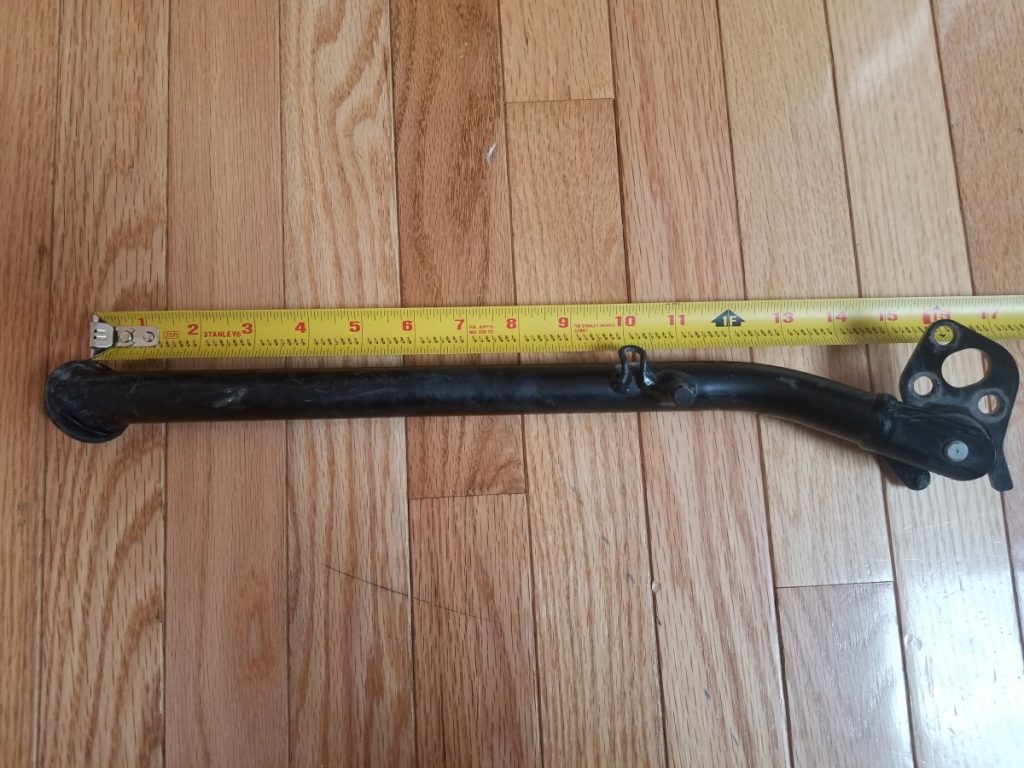 Cutting the side stand
The best way to measure the ideal amount to raise the bike's tires. I have used a 2×6 and I rolled the bike on it. After a bit of testing I have found I want to shorten it about 2 inches.
Using a grinder I cut at an angle so i can easily weld on the larger tip to help avoid sinking, especially on soft ground.
When done, I just used a black spray to make it look like an OEM. Mounted back and it works perfect.
One addition modification I will do is to add a "helper" to move the stand up and down while on the bike – essentially a loop to help "hook' my boot.
Shorter side stand for Husqvarna 701 Enduro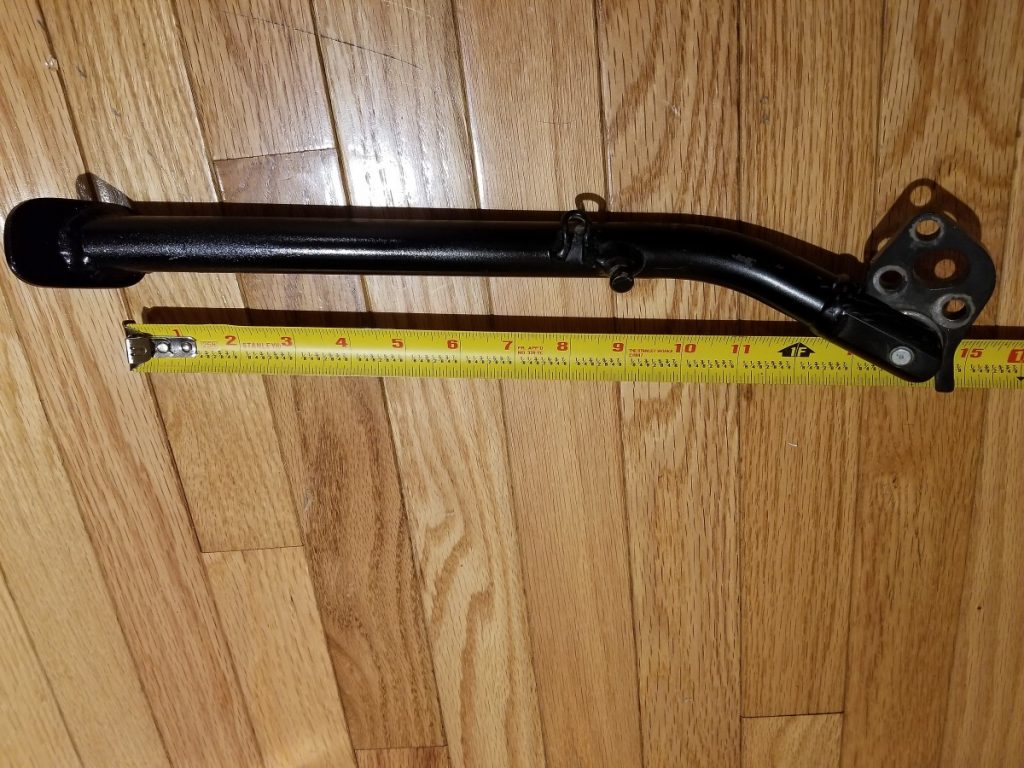 I hope it helps you – safe adventures!