You might be aware that I have lowered my Husqvarna 701 Enduro using the Koubalink method. It worked really well for Adventure riding and it is definitely one of the most recommended modifications for riders with short inseem.
Even with a fully loaded bike, including camping gear and food and water for multiple days I have not experienced any issues. I rode the WABDR and even some easier singletracks and was very happy.
However in April 2018 there is the famous Desert 100 event, where I wanted to race. (If you never been, look at the videos and definetely come join the biggest event in Pacific NorthWest
We left Seattle on early Friday morning and stopped in Matawa, WA for some practice. And this was where the issue first surfaced:
The bike started to bottom out when riding whoops at high(er) speed as one would in a race. The rear wheel was hitting the tank cover, which was not good.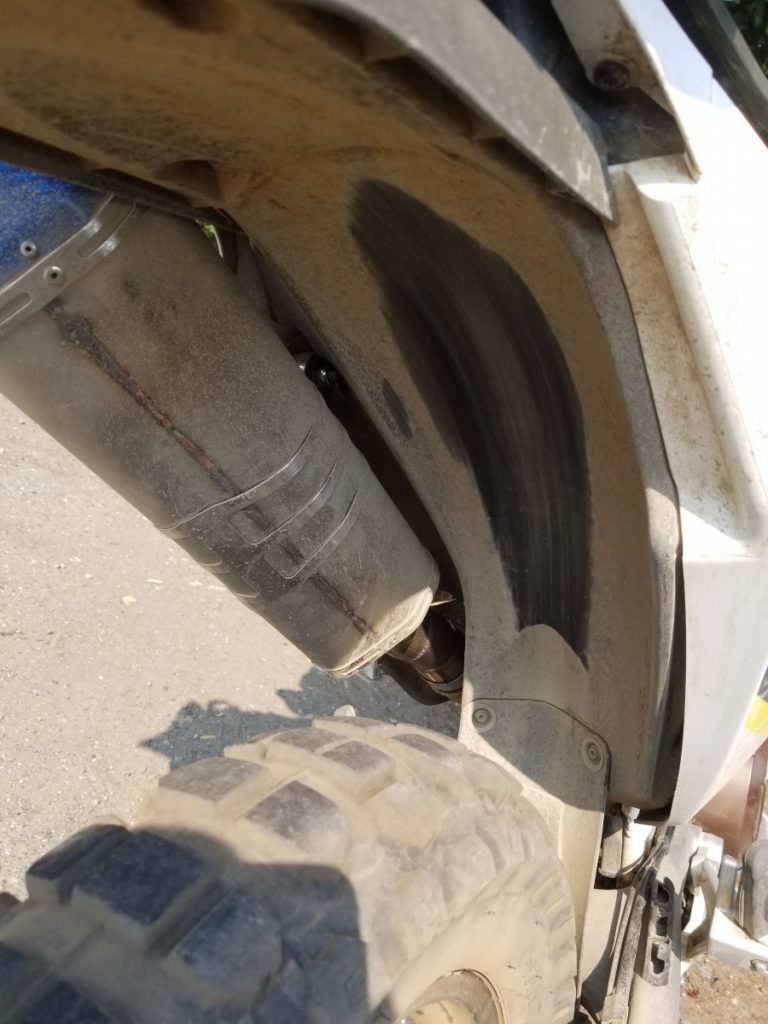 We tried multiple adjustment of the shock preload to no change – hitting at higher speed, going through the never ending whoops. The last solution we could come up with was to buy a new, longer chain and move the wheel as much towards the rear as the blocks would allow. While it did not eliminate the issue completely, it did help a bit. I entered the race but unfortunately got a flat and DNF.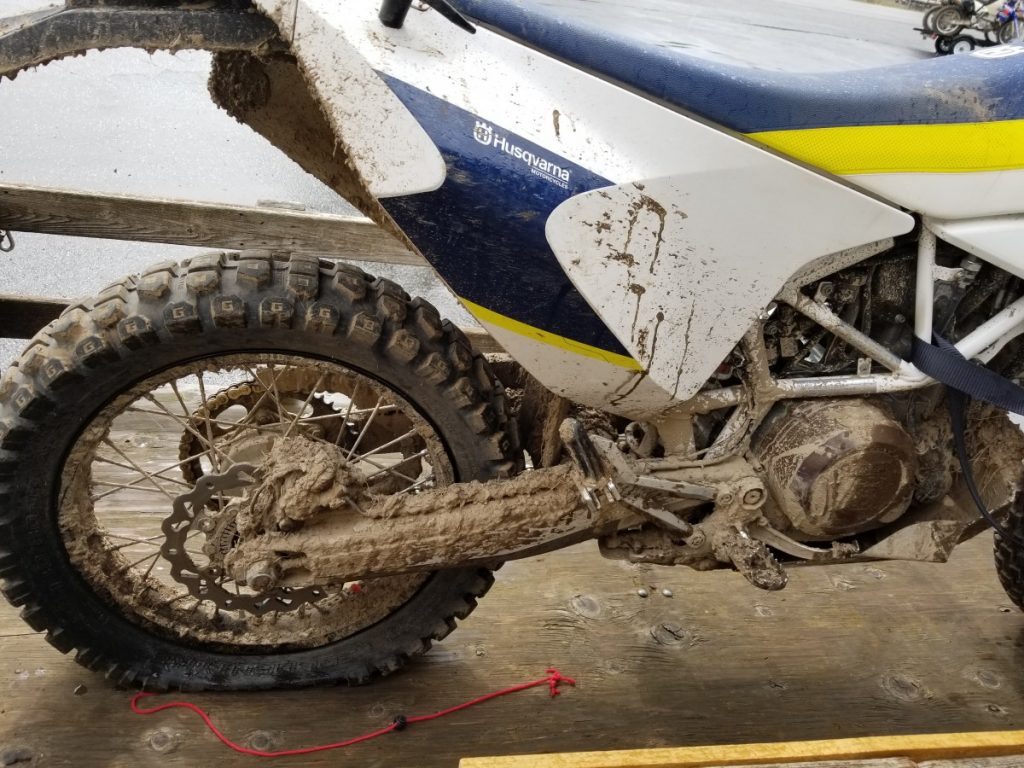 Upon my return I have contacted few shops specializing in suspension to get some ideas how to fix it. As discussed previously a full suspension job might be in order. However one of the options presented was to replace just the spring with a stiffer one – at cost of about $170. After some calculations based on my weight and some of the luggage I carry we came to the conclusion that the best option is 8.0kg/mm spring. (I am 85 kg / 187 pounds).
Some people were of the opinion I should not lowered the bike but for me the comfort level it brings is worth it.
This way I can keep the Koubalink lowered Husqvarna 701 and hopefully still ride aggressively as I would in a race. Next step is to find a practice area close by with some whoops where I can put on some speed as the bottoming does not show till about 35 miles per hour. Not only it will allow me to test but practice and became better at handling the terrain at higher speed.
Big thanks to both Moto-Pro Suspension and Konflict for their advises.