Husqvarna 701 Enduro First Adventure ride
This was my first "adventure ride on the Husqvarna 701 Enduro. I started to modify it to be suitable for long distance adventure riding, with mainly offroad but also for some gnarly single and double track and highway between place.
311 miles, with about half of that offroad, some on some steep, rocky terrain. 14 hours – the bike did better than me as I ended up with pulled hamstrings and almost unable to stand and walk for the next few days…
Findings: no bottoming hits – the suspension is much better compared to anything I have ridden before. The engine is smooth – even at 80+ miles per hour on the highway. The Rade Garage bash plate with toolbox is very handy,. Need to solve the wind protection and larger tank. Also after the ride I had some discoloration from all the dust that I could not get off the plastic (WTF!), Need to investigate. Need to add rear rack for the Wolf tail bag, but it held well with its hooks under the hand holders. The seat was OK, not as bad as others have said. Will hold on buying the custom one after multi-day ride.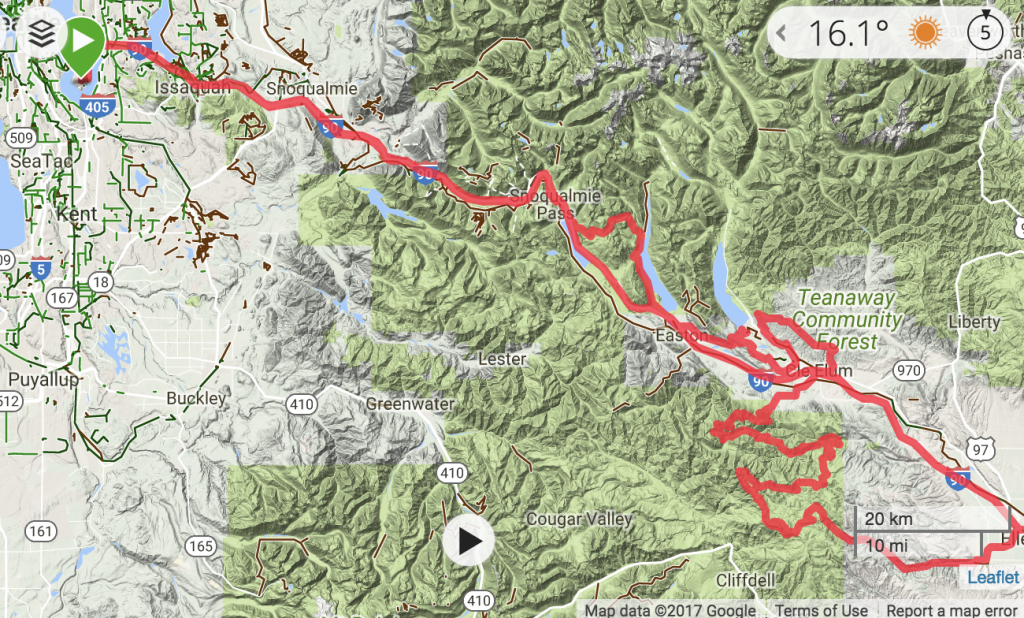 I did not measure fuel consumption, something I need to do the next time I am out. But I am so glad I did lower the bike – will write a separate most on that! With my 30 inch inseem, it would be impossible to ride to super steep sections down or up with the original height. Don't they get it that not everybody is 6 feet tall and has legs like the super models?