One of the biggest challenges for Adventure riders is the distance they can go between the gas pumps. In most cases you can carefully plan your ride and get to the next point to fill up. However what if the road you planned to use is closed? or you want to explore around a little? For that case you need an extra fuel.
I used to carry extra 2 liter gas bottles and had to use them with my previous bike. So for the Husqvarna 701 I decided to install an auxiliary (additional) fuel tank.
Options for auxiliary gas tank for Husqvarna 701
When I looked around there were few options available:
The Aurora Side tanks from Australia
The IMS auxiliary tank
The Aurora side tanks looked interesting but the cost was very prohibitive and in addition shipping from Australia would take a long time and additional costs. In addition it looked like I would have to use all of their other parts, which wasn't something I wanted to do.
Next was the IMS tank option, but it looked weird and ugly, and I am not sure these guys were ever told about aerodynamics: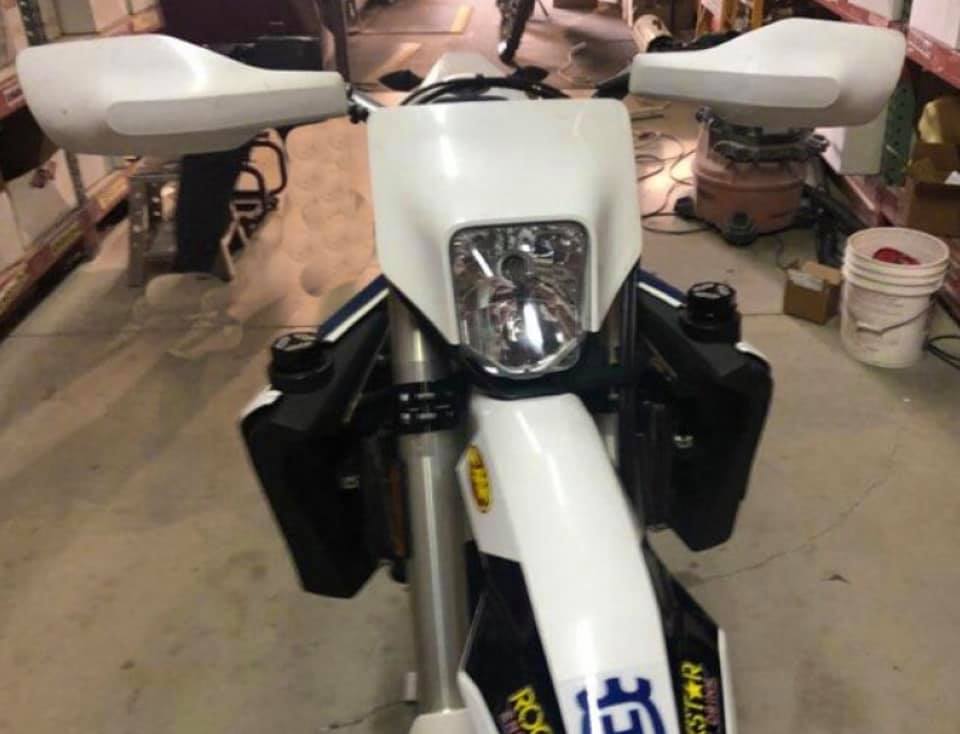 Funny enough, in one of the Facebook groups someone made this comparison:
RADE/GARAGE auxiliary gas tank for Husqvarna 701
This looked like the best option – it is hidden under the seat, but the fuel cap sits in front of the seat so it doesn't have to be removed for re-fueling. It does not change the width of the bike, thus keeping how the 701 handles. And best of all it takes care of another issue – the really badly designed air filter that so many others complain about.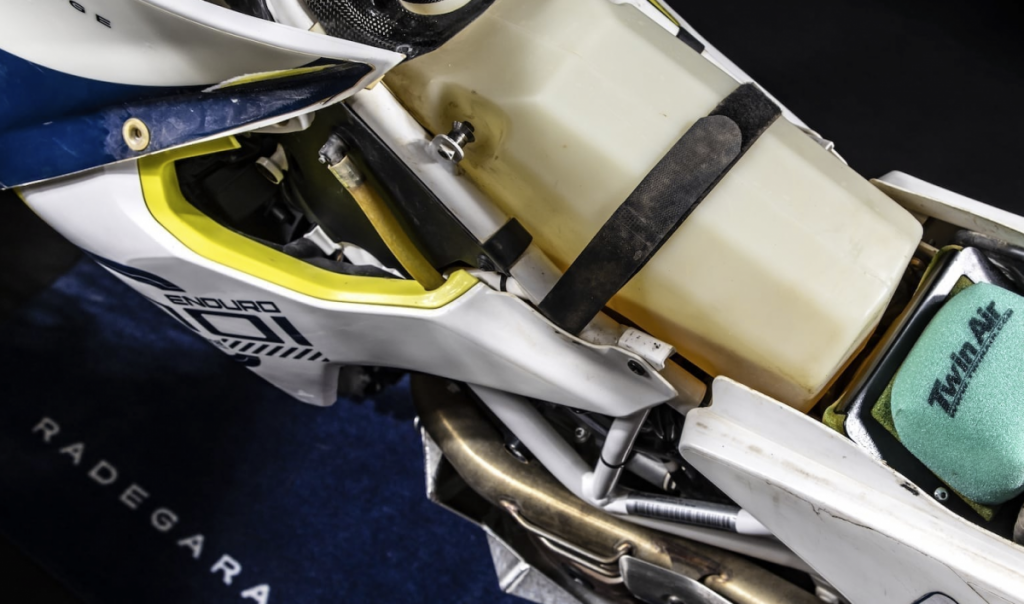 The tank holds 1.5 gallons (5,9  liter) of gas. Given my experience riding in remote areas of USA, Canada and Alaska it is plenty when combined with the main tank.